Fork Lift Truck Training (FLT) training courses in the North West
About the Fork Lift Truck Courses
Our courses are available in the North West for people over the age of 17 whether the have a driving licence or not.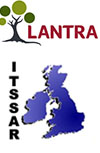 We are a Category 2 ITSSAR accredited mechanical handling equipment (fork lift truck) test centre find out more at the Lantra and ITSSAR websites.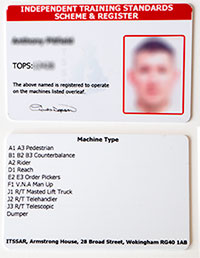 All our training is accredited under the national Trained Operator Passport Scheme (TOPS).
All our courses take place in our Ellesmere Port facilities but we have participents from all over the North West, please click on the links below for training in your area:
Fork lift truck training near Birkenhead
Fork lift truck training near Chester
Fork lift truck training in Cheshire
Fork lift truck training in Ellesmere Port
Fork lift truck training near Liverpool
Fork lift truck training in the North West
Fork lift truck training in Wirral
Electric pallet truck training near Birkenhead
Electric pallet truck training near Chester
Electric pallet truck training in Cheshire
Electric pallet truck training in Ellesmere Port
Electric pallet truck training near Liverpool
Electric pallet truck training in the North West
Electric pallet truck training in Wirral
Counter balance training near Birkenhead
Counter balance training near Chester
Counter balance training in Cheshire
Counter balance training in Ellesmere Port
Counter balance training near Liverpool
Counter balance training in the North West
Counter balance training in Wirral
Reach fork truck training near Birkenhead
Reach fork truck training near Chester
Reach fork truck training in Cheshire
Reach fork truck training in Ellesmere Port
Reach fork truck training near Liverpool
Reach fork truck training in the North West
Reach fork truck training in Wirral